Sale!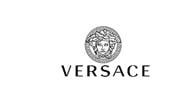 Versace VE2207Q 100287 38 Black and Gold/Grey
$388.00
Out of stock
Notify me when the item is back in stock.
Additional information
| | |
| --- | --- |
| Frame Color | Black Frame, Gold Metal Frame |
| Lens | Grey lens |
| Style | Aviator, Driving, Everyday, Fashion, Square |
| Frame Material | Acetate, Metal |
Versace Sunglasses
The VE2207Q 100287 presents itself as an intricately-designed unisex square aviator frame best known for its removable leather feature with the subtle Medusa logo on the brow bar. Versace Eyewear certainly brings the best of Italian fashion and craftsmanship with the VE2207 frame. A luxurious array of gold tone Greek-inspired accents decorate the thick black temples making it one of the best features of the frame. This frame can truly dazzle any sunglass lover and be quickly enamoured by its surprising details. Make an impression that lasts with the VE2207 and purchase this eyeglass frame at Sunglass Culture today!
Frame color: Black and Gold frame
Lens color: Grey lens
Lens technology: 100% UV Protection, Category 3
Polarisation: Non-Polarised
Frame material: Acetate and Metal Frame
Lens material: Plastic Lens
Gender: Unisex, men's and women's sunglasses
Style/Design: Square aviator design
SKU: VE2198 100287
Lens size: 38
Nose bridge:
Temple length: 140
Designed in Italy
Packaging:  Box, Hard Case with Cleaning Cloth
Sunglass Culture stocks the biggest range of  Versace Eyewear online and in stores in Australia. We do ✓ Free Shipping on AU orders over $80 and ✓Fast Delivery. Sunnies now, pay later with: ✓AfterPay ✓Zip Pay ✓ OpenPay available in store and online. Sunglass Culture is the first to market new arrivals/collection of Versace women's and men's sunglasses so you'll never miss out on incoming trends. Our collection ranges from shield wrap-arounds, cold oversized squares, cat eyes, round frames, ovals, and aviator sunglasses that will surely make you stand out from the crowd!
Versace Eyewear is one of the world's leading luxury designer brands in the sunglass industry made famous for its exquisite and glamorously risqué frames designed for men and women who are unafraid of a bold, provocative fashion style. Established in 1978, the Milan-based brand has become a prime symbol of Italian high-fashion luxury, producing upmarket couture, bags, jeans and sunglasses that quickly grew a cult following with their distinctive and eccentric designs. VE sunglasses proudly shows its European heritage and a dash of southern Italian sophistication with its frames inspired by both vintage and contemporary silhouettes exuding a lot of adventurous character and daring charisma. Inspired by Barocco accents and Greek-Roman artistic pieces, you can easily distinguish a Versace sunglass with its iconic trademark look such as its luxurious combination of opulent colours like shiny black, silver and gold, the innovative use of greek-inspired symbols and design incorporated into the structure, and most importantly, the trademark Medusa Logo. It's never complete without the addition of the Medusa logo which symbolises the brand's captivating sense of style synonymous to the legendary greek character's timeless enamouring beauty. The brand has collaborated with A-list Hollywood celebrities and supermodels such as Jennifer Lopez, Kendall Jenner, Gigi Hadid, and most recently, Cody Simpson!
Crafted by master artisans and optical craftsmen in Italy, VE sunglasses is known for its premium and robust quality frames made to withstand impact and last a long time. With its collaboration with Luxottica Eyewear, VE sunglasses not only make you look good, but also feel good and comfortable with the use of top notch materials such as Monel metal, hypoallergenic acetate, stainless steel and propionate to give customers the full luxe experience in both style and quality.  You can also choose polarised lenses or non-polarised lenses to suit your everyday needs.  You can browse a selection of men's sporty shield wrap-arounds and aviator sunglasses or maybe find from its collection of sophisticated women's frames filled with cat eyes, oversized statement squares and round sunglasses. VE Eyewear's prestigious designs are a combination of sophisticated and confident style plus cutting-edge lens and frame technology. The brand represents the Italian excellence in craftsmanship both in fashion and function in the eyewear industry. Each masterpiece, each sunglass has its own personality and story that makes a fashionable impact wherever they go. VE sunglasses is not only limited to fashion, it's also about confidently expressing yourself and your unique character without any doubts and fears through the elegant and bold pieces the brand produces. Step into the limelight and make your mark in the world with a pair of Versace sunglasses as your partner in fashion.
You can visit some of our selected stores in Australia stocking brand new authentic Versace Sunglasses in Westfield Coomera (Coomera, Gold Coast), Westfield Chermside (Brisbane), and Mandurah Forum (Mandurah). Sunglass Culture has over thousands and thousands of styles to choose from with major brands such as RayBan, Prada, Serengeti, Carrera, Maui Jim, Dior, Valley Eyewear, Tom Ford, Coach, Otis and Gucci sunglasses to name a few. We bring out the best sunglass selections for driving, sport, fishing, fashion, cycling/running, cricket, golf, festival and everyday sunglasses! Sunglass Culture also stock the best brands of polarised sunglasses and blue light blocking eyewear that gives our customers the ultimate eye comfort and quality lenses.
Note not all stock on the website is available in our stores due to varying stock levels, we advise our customers to call or contact our stores to check the product's availability before coming
SKU:

8053672996494
Categories: 10% Versace, Aviator, Black Frame, Category 3 Lens, Driving, Everyday Style, Fashion, Gold Metal Frame, Grey lens, Men, Metal, Non-Polarised, SALE, Square, Unisex, Versace, Women
GTIN:

8053672996494
Notify me when the item is back in stock.