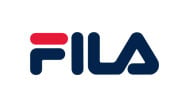 Fila 9247 4G0P 5817 Matte Grey Transparent/Grey
$199.00
Out of stock
Notify me when the item is back in stock.
The Fila 9247 is a classic square frame best fit for medium to large frames. This timeless look can flatter any face shape, and with its matte grey transparent frame, you can carry a sporty everyday look with this pair! Make it yours and get your Fila sunglasses here at Sunglass Culture online or check out our selected physical stores in Australia.
Frame color: Matte Grey Transparent frame
Lens color: Grey Lens
Lens technology: 100% UV Protection, Category 3
Polarisation: Non-Polarised
Frame material: Plastic
Gender: Men
Style/Design: Square sunglasses
SKU: Fila 9247 4G0P 5817
Bridge Size: 17
Lens size: 58
Arm size:
Sunglass Culture stocks the one of the widest range of Fila sunglasses in Australia. We do ✓ Free Shipping on AU orders over $80 and ✓Fast Delivery. Sunnies now, pay later with: ✓AfterPay ✓Zip Pay ✓ OpenPay available in store and online. We have a range of Fila aviators, wayfarers, square and round sunglasses for men and women. Sunglass Culture is the first to market new arrivals/collection of Fila sunglasses so you'll never miss out on incoming trends!
Fila is one of the leading sportswear brands in the world. Their mission is to provide the best performance sportswear apparel and sunglasses for those who love the sporty, active yet fashionable style. Established in Italy 1911, they created a brand that fuses Italian heritage style and modern trends, giving customers a unique and distinctive look. Fila's sunglass range upholds the same European branding of fashionable street and sportswear style. They also have a collection of polarised lenses perfect for activities under the sun. Whether you are at the gym, having a jog, driving on a long road trip, or having a casual day out with your friends, Fila sunglasses have got your back!
Sunglass Culture has over thousands and thousands of styles to choose from with major brands such as RayBan, Versace, Serengeti, Carrera, Maui Jim, Prada, Coach, Otis and Gucci sunglasses to name a few. Sunglass Culture brings out the best sunglass selections for driving, sport, fishing, fashion, festival and everyday sunglasses! We also stock the best brands of polarised sunglasses and blue light blocking eyewear that gives our customers the ultimate eye comfort and quality lenses.
You can visit some of our selected stores stocking Fila sunglasses in Westfield Chermside (Perth), Westfield Coomera (Coomera, Gold Coast), Westfield Chermside (Brisbane), and Mandurah Forum (Mandurah). Note not all stock on the website is available in our stores due to varying stock levels, we advise our customers to call or contact our stores to check the product's availability before coming.
Notify me when the item is back in stock.