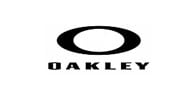 Oakley Sunglasses
Shop Oakley sunglasses for men and women only at Sunglass Culture online. Best sport performance eyewear and lowest prices and sale discounts await you! ✓ Free Shipping on Australia orders over $80 and ✓Fast Delivery. Sunnies now, pay later with: ✓AfterPay ✓Zip Pay ✓ OpenPay. Sunglass Culture is the first to market new arrivals/collection of Oakley sunglasses with their popular range such as Holbrooks, Radar EV Path, Frogskins, Flak 2.0 XL, Batwolf, Latch, Turbine Rotor and many more!
Display 52 Products per page
Oakley Eyewear is one of the best trusted brands for sport and lifestyle performance sunglasses and goggles. Oakley sunglasses are popular for biking, driving, running, hiking, golf and many more sports events! Known for its absolute comfort, portability and durability, Oakley sunglasses will never let you down on any adventure! Here at Sunglass Culture, we carry the best range and collection of Oakley sunglasses for men and women with polarised, prizm and non-polarised options! We also stock their best-selling sunglasses such as Prizm, Prizm Polarised. Holbrook, Radar EV Path, Frogskins, Batwolf, Flak 2.0 XL, Latch, and Turbine Rotor.
You can visit some of our selected stores in Australia stocking brand new authentic Oakley Sport Sunglasses in Westfield Coomera (Coomera, Gold Coast), Westfield Chermside (Brisbane), and Mandurah Forum (Mandurah). Sunglass Culture has over thousands and thousands of styles to choose from with major brands such as RayBan, Prada, Serengeti, Carrera, Maui Jim, Dior, Valley Eyewear, Tom Ford, Coach, Otis and Gucci sunglasses to name a few. We bring out the best sunglass selections for driving, sport, fishing, fashion, cycling/running, cricket, golf, festival and everyday sunglasses! Sunglass Culture also stock the best brands of polarised sunglasses and blue light blocking eyewear that gives our customers the ultimate eye comfort and quality lenses.