Oakley
Oakley
Oakley Sunglasses
Shop Oakley sunglasses for men and women only at Sunglass Culture online. Best sport performance eyewear and lowest prices and sale discounts await you! Free Shipping and Fast Delivery with Australia orders over $99. Sunnies now, pay later with: AfterPay, Zip Pay  & Pay Pal Pay in 4. Sunglass Culture is the first to market new arrivals/collection of Oakley sunglasses with their popular range such as Holbrooks, Radar EV Path, Frogskins, Flak 2.0 XL, Batwolf, Latch, Turbine Rotor and many more!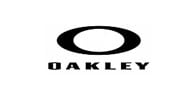 Show Filters
Showing 1–48 of 55 results
Oakley Eyewear is one of the premier brands for sport and lifestyle performance sunglasses and goggles. Oakley sunglasses are popular for biking, driving, running, hiking, golf and many more sports events! Known for its absolute comfort, portability and durability, Oakley sunglasses will never let you down on any adventure!
Showing 1–48 of 55 results