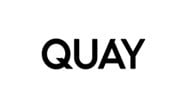 Blue Light Blocking glasses from Quay – If you spend all day staring at a computer screen, or spend more time than you'd care to admit scrolling through various social media platforms on your phone, you could benefit from blue light blocking glasses.
At Sunglass Culture, we supply blue light blocking glasses for men and women you can rely on!
You may be wondering, what are blue light blocking glasses? Blue light glasses have specially designed lenses that block and filter the blue light emitted from digital screens. Prolonged exposure to blue light can damage your retina and cause headaches and migraines. Blue light blocking glasses protect your eyes and ensure people who frequently use a phone, computer or tablet are safely exposed to blue light.
Display 52 Products per page
Quay has designed an excellent range of blue light glasses that we are proud to stock! We are one of the largest third-party distributors of Quay sunglasses and blue light blockers so we are sure to carry a model of Quay sunglasses or blue light blockers that suit your needs and style! Quay has designed a range of glasses which includes blue light glasses for both men and women.
Although blue light blocking glasses are worn for their health benefits, they are available in stunning, stylish designs. For this reason, many of our customers choose to continue to wear their blue light blocking glasses all day long as a fashion accessory.
Unsure which model of Quay blue light blocking glasses are right for you? A member of the Sunglass Culture team would be happy to explain the benefits of blue light glasses to you in more detail. We are also happy to offer friendly advice about which styles may best suit your face shape and lifestyle. For example, if you intend to wear your glasses all day long, one of our team can help you find a pair of glasses that fit you perfectly, to ensure maximum comfort.
We have one of the biggest collections of Blue Light Blocking glasses and our range of glasses start at just $45, so you can be confident you are getting the best deal possible through Sunglass Culture. If you can't find the model you want in our selection, we will use our industry links to help find and secure the right one for you!