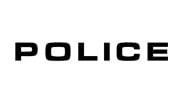 Shop the best selection of Police Eyewear at SUNGLASS CULTURE online or try them in store! Free express delivery for Australia orders over $70. Pay upfront using PayPal or if you want your Sunnies Now Pay Later with our After Pay and Open Pay options.
Display 52 Products per page
Police is a lifestyle brand known for thriving on bold, daring, and rebellious style. With its strong Italian roots combined with American pop culture, Police became a symbol of rebellious freedom and individuality especially with its men's and women's sunglass range. Police eyewear took inspiration from the fashion runways and urban street wear, which lead to creating a unique blend of sophistication and unconventional edgy elements. It's not easy to resist the uniquely fierce designs of Police as the admiration of the brand took its name to the streets of Hollywood and eventually featured in the big screen such as the latest Men in Black International (MIB) movie featuring Chris Hemsworth and Liam Neeson. Police has the world-class Italian craftsmanship embedded in every sunglass frame proving its commitment to strict quality control processes. All Police sunglasses are up to the latest Australian standard with 100% UV Protection lens. With Police Eyewear, you can define your distinctive personal style and express yourself with their bold eye-catching frames without sacrificing quality and comfort.
Sunglass Culture is an authorized stockist of Police Eyewear with a vast range of men's and women's sunglasses with both polarized and non-polarised options! You can visit our Police Eyewear range in selected Sunglass Culture stores in Brisbane (Chermside) and Perth (Cannington). We stock on almost every shape you can think of: round, aviator, square, and rectangle frames. We also have Police's Men in Black International sunglass collection as seen in the movie! Our friendly sunglass stylists will happily assist you with finding the right pair fit your face shape! Sunglass Culture's online store also offers the best deals on Police sunglasses with After Pay and Open Pay payment options in just a few clicks! What are you waiting for? Discover the Police lifestyle today only at Sunglass Culture. All Police sunglasses come with a standard 12 month manufacturer warranty.