WHAT PEOPLE ARE SEARCHING FOR THE MOST...
Bought a couple pairs of quay blue lights for my girls via the website and they love them! Such a good birthday gift during this time because they're always looking at their computer screens - highly recommend and quick delivery as well
Always such amazing service from the Chermside team and can't wait for them to reopen! I'm a sunglass addict and I know a good range when I see one. Can't wait to show off my new Gucci pair which I just ordered through their website!!
So happy with the service provided, a great assistant at the chermside store who's name I've forgotten was really thorough and was amazingly helpful. Could not recommend more
Sunglass Culture's Polarised sunglasses protect your eyes against harsh UV rays and provide a sharper, clearer image. If you're looking for the ultimate quality and protection, you should consider polarised lenses to enhance the clarity of your sunglasses and to eliminate reflecting light.
Looking for Polarised sunglasses for? We have a large range of sunglasses hand-selected for men and women. No matter what your individual style or budget is, we are sure to have a pair of sunglasses for you. Whether you're looking for some shades to make a serious style statement or you need a pair of sunglasses that can handle your active lifestyle, we'll help you find the right pair.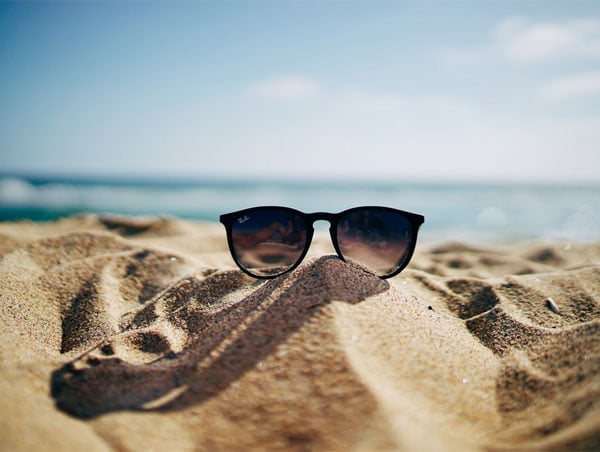 Blue Light Blocker
Glasses
If you spend your working day staring at a screen or spend more time then you'd care to admit looking at your phone, you should consider blue light blocking sunglasses. Blue light blocking glasses can reduce digital eye strain and increase the clarity of your vision.
Do you need a pair of glasses that can take you effortlessly from the beach to lunch with friends? At Sunglass Culture, we stock sunglasses from the most popular brands in the world, as well as other exclusive cult brands. No matter what style you are looking for, we are sure to supply it!
Want to keep in touch with Sunglass Culture? Make sure you follow our social media pages!
Sunglass Culture is a proudly Australian company first to market new sunglass releases and the trendiest shades from top notch brands including; Quay, Versace, Maui Jim, Serengeti, Ray-Ban, Oakley, Gucci, Prada, Cancer Council and many more. Specialising in custom stock orders, the team will help you replace that much loved or hard to find pair. If you are on a budget or looking for an investment pair, Sunglass Culture brings you a wide selection of sunnies in all price ranges and all ages. From fashion and sports sunnies to festival and everyday shades, Sunglass Culture has got you covered.
Exceptional Customer Service
Our experienced sunglass stylists will assist you to find the best pair
Ship it fast and free!
For Australia orders
$99 and above
Proudly Australian
owned and operated